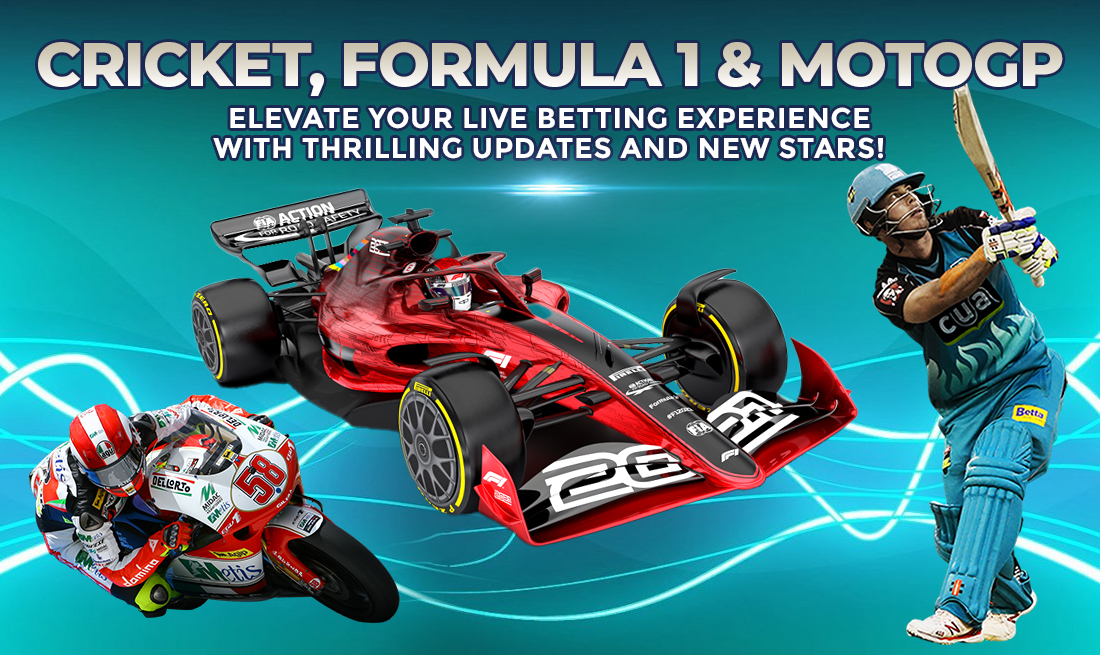 CRICKET, FORMULA 1 & MOTOGP
We're excited to unveil a game-changing update that will take your live betting experience to a whole new level! Introducing the latest stars in our lineup: MotoGP, Formula One, and Cricket!
Cricket: Step onto the pitch and embrace the excitement of cricket, where every ball bowled and boundary scored could change the game. Are you ready to place your bets and be part of the action?
MotoGP: Feel the roar of the engines as you immerse yourself in the world of high-speed motorcycle racing. Will you predict the ultimate champion?

Formula: Get ready for heart-pounding moments as the world's top drivers battle it out for supremacy on the racetrack. Who will emerge victorious and claim the coveted title?

To our loyal customers, get ready to experience an enriched betting journey like never before. We're dedicated to enhancing your betting offer and delivering even more winning opportunities!
And to all you future champions out there, welcome aboard! Join us now to ignite your passion for sports and turn your predictions into triumphant victories!